 We all have one minute to improve our lives
Receive 1 video lesson a week from "The Art of OMM" course for 10 weeks and learn how to change you life one minute at a time!
The OMM method is based on a solid foundation of neuroscientific research which has been made into an easy-access 10 week video course with content from actual OMM trainings.
OMM - The one minute meditation is a powerful tool that can change your life and will allow you to...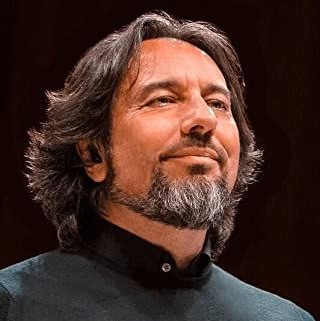 Creator of the OMM method
Patrizio Paoletti, a visionary mentor, influencer and disruptor-coach, has devoted himself to the evolution of humankind, its well-being and continual improvement. He encourages the people he meets to go beyond social, personal and cultural stereotypes, and prejudices in order to deeply explore their own possible self-realization.
For more than thirty years, through his Human Inner Design program and The International School of Self-Awareness, he has been creating innovative and experiential training tools. These tools have been validated by neuroscientific research and international collaborations with scientists, institutes and universities such as the Bar Ilan University of Tel Aviv, the Università La Sapienza of Rome and the Neuroscience Institute of Fondazione Patrizio Paoletti.
What will I get when I register?
When you register for the OMM course, you will receive 1 video a week for 10 weeks, recorded from an actual OMM sessions. Additionally, you will have the option to be inserted in an ongoing Whatsapp group where a certified OMM trainer will answer your questions and where you can benefit from others also doing the OMM course.
In 10 weeks, you can learn the path to change your life, 60 seconds at a time
What you can gain from the OMM course:
Participants in the OMM course have told us they have gained the following benefits:
Past participants have included:
learn more about the course
The course is suitable for both personal and professional development – no prior experience in meditation is required.
OMM trainers will support you during the process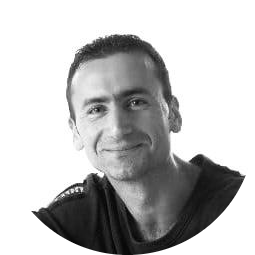 Emil Magrisso has been meditating for 25 years and has been studying in The International School of Self-Awareness for 19 years. He has served in executive director positions in several companies and organizations and holds ownership in 5 companies. A business entrepreneur and a strategic consultant for developing businesses in the fields of security, agriculture, education, healthcare, real estate, construction, automotive, IT. Emil also speaks 4 languages. He is a certified OMM Trainer and finds The OMM method to be the most effective way to create impact in your every-day life.
Alessandro worked at the forefront of banking technology at The Italian Central Bank and is now retired. He has a degree in Science of Education and Training, is certified yoga trainer and a shiatsu practitioner. He has been a certified OMM Trainer since 2020 and has been with The International School of Self-Awareness since 1997.
We want to make OMM as accessible as possible
OMM course
10 sessions of In-depth OMM practice

Practical tools and exercises

3 months of live support with a certified OMM Trainer
"I used to struggle to find time to stop and relax. With OMM everything became much much easier. I started to do it, and minute after minute, it made a huge difference in my everyday life. I became less reactive and much more in control of what happens to me. OMM is just so simple and so effective. I recommend it to everyone. Who doesn't have one minute?"
"The One Minute Meditation creates a pause in my daily life which helps me to see beyond the ordinary and find a deeper connection with myself and the world around me, in the present moment. Thanks to the practice of OMM, I can quickly shift to a place inside me where I am less reactive, more true and grounded, able to choose what I want to manifest and who I want to be."
"I had the chance to take part in the OMM introduction course. We had a chance to practise it during the webinar. While one minute may not seem much, having specific steps to follow has really helped me appreciate the power that one minute can have in helping me bring more balance, presence and focus in my day and in my daily activities."
"The OMM practice enables me to rewire my day - moving me from distracted to oriented, tense to relaxed in just one minute. I often find that I don't have time for a longer meditation. In those moments, OMM helps to find a balance and remind myself what is really important for me."
"I use OMM as part of my work day. I've found that it helps create enough of a pause in the flow of "things I have to do" so that I can reconnect to what is important for me. This helps me to be more focused and able to stay with what's needed in that moment. I've also seen how teaching the technique to others in my team helps us work better and more efficiently."
"I worked in an extremely stressful, high pace and uncertain enviroment, with a role that focused on solving complex problems on a daily basis. The OMM technique was instrumental for me to preserve my energy levels, to reconnect with what is really important to me, to unlock my creative thinking and to be a better leader."
"MEDITATING is not closing your eyes. Meditating is opening your eyes to LIFE"